Phase 1
We offer a Phase 1 program that takes 9-12 months to complete. It includes practical applications for life skills, residential, faith and character building skills. Our girls attend classes from 8am – 4pm Monday, Tuesday and Thursday where they are taught lessons relevant to addiction and wounds of the heart and spirit. The girls then work in the community on Wednesday and Friday. We believe in community and teach our girls the importance of giving back. Since we are a community mission we depend on the love and support of our local community. We could never do this without you. It is important that we teach our girls this core value. WE ARE BETTER TOGETHER. Our girls attend church on Wednesday evening and Sunday mornings, as well as our weekly chapel service Sunday evening at 5pm. Visitation for family and friends is Sunday afternoon between 2pm-5pm. Visitation guidelines apply.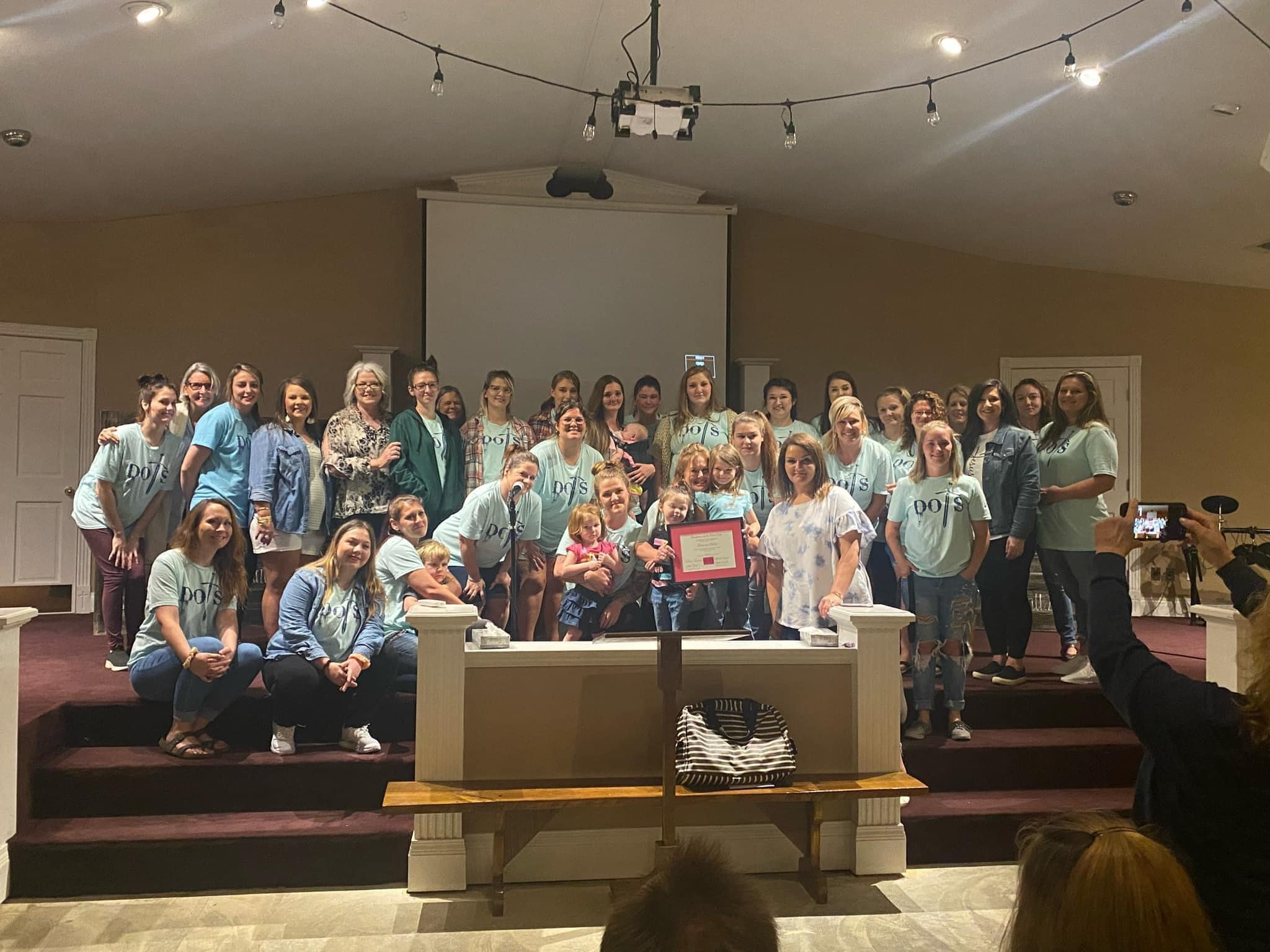 Baby Dots
We offer a Baby Dot program which is Phase 1 for girls with infant children. This program allows them to live on campus with their child while still focusing on their own personal recovery. In this program we teach parenting classes, life skills and discipleship. We help our moms find childcare, job training, housing, take their GED and work towards college.
For a Phase 1 girl living on our main campus who is pregnant, our goal will be to transition her to the Baby Dots Home once she has given birth. For a Phase 1 girl living on our main campus who has a child in DHS and has the opportunity for reunification, our goal will be to work closely to meet the guidelines set by DHS and provide the right tools for our girl to successfully be reunified with her child in our Baby Dots Home. We are thankful for the opportunity to give children sober moms. This is the heartbeat of our ministry.